Meet The Team

---
Marcus Wall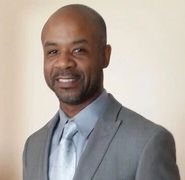 Athletic Director

A former 1991 Shrine Bowl Selection, but was unable to participate in the annual game due playing in the '91 State Championship game, where the South View Tigers defeated the West Charlotte Lions 10-7. He is an Alumni of South View Senior High School and University of North Carolina where he holds records for his performances on the field. Wall had a brief professional stint in the NFL and CFL, with the New England Patriots, the Carolina Panthers, and the Montreal Alouettes.

His head coaching experience from parks and recreation (Westover Saints) to professional team (Fayetteville Guard), he has also been an offensive coordinator and assistant coach where he has coached various positions (RB, WR, DB, QB, & LB). He is currently an assistance coach at South view High School. Coach Wall has one daughter, Kaylon Shankle (15).
Rodney Brewington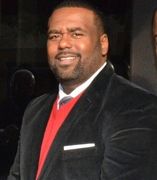 President
Rodney Brewington is currently The Head Football Coach at South View Sr. High School in Hope Mills, NC. Brewington played on the 1991 State championship Team at South view. He has won District and Conference Championships during his time as a head coach. Coach Brewington was Coach of the year in 2008, 2009, 2010, 2012 and 2013. He coached 2010 Shrine Bowl Alumni Eric Ebron who currently plays for the Detroit Lions and 2015 Alumni Cam Pemberton. He and his Wife Leslie have 5 children.
Nigel Pate
Game Chairman
Nigel Pate is married to Lutrica Pate together they have 3 children, Janiyah Pate 14, Tamiyah Brown 13, Nigel Pate Jr 12. He is currently employed with South Carolina's Department Health and Human Services (DHHS) as the Supervisor of Central Document Management (Eligibility). He is also employed with the Carolina Panthers (NFL) in Guest Relations Department. He played college basketball at Roane State Community College in Harriman TN, then he transferred to Francis Marion University in Florence, SC. For over the last 15 years he has been heavily involved with helping the youth which includes mentoring, coaching, president over youth leagues and now currently working with Youth Shrine Bowl of the Carolinas. He also assisted MYF Canes (Moving Youth Forward) to win 3 State Championships and 1 Runner Up from 2010-2014. He also served as coach for 2 years and President for the other 2 years. He also currently assist with helping coach his son's AAU basketball team, which have qualified to play in the Nationals in Myrtle Beach, SC the past 2 years. Nigel is looking forward to serving as Game Chairman for this year's game and helping raise funds for the Shriner's Hospital of the Carolinas.
Sylvia Rivers
Account Manager
Sylvia Rivers, brings a wealth of knowledge having served in the Banking and Accounting industries for over 20 years. She has lent her expertise to companies such as Wachovia Bank & Trust and First Citizens Bank & Trust respectively. She is currently the Financial Secretary for Juniper Level Missionary Baptist Church. She is also a member of and Treasurer for both the JLBC Community Alliance and National Association of University Women Nonprofit Organizations. Sylvia Rivers is married to Gilbert Rivers and they have six children and five grandchildren.
South Carolina Area Director